Welcome Message
Spearmans Institute of Accounting is a dynamic accounting tuition centre located in Lagos mainland. We prepare students for professional examinations of ICAN (Professional and ATS) and ACCA (Professional and FIA)
We are determined to achieve the best for our students and have high expectations of achievement for all. We want to ensure that they are all equipped with the ability needed to achieve success in their professional accountancy examinations.
By choosing Spearmans Institute of Accounting you'll be enrolled in an institution with a tradition and embedded practice which has produced improved results year on year. We offer a clear progression from foundation to professional level and the vast majority of students go on to become authorities in their chosen area of specialisation.
We offer excellent facilities in a conducive environment for all our students.
Our lecturers are qualified accountants having passed through the tough examinations regime and are experienced in preparing students to ensure that they pass the exams at first attempt.
Come and visit the institute and judge for yourself by telephoning us to book a tour and a meeting.
---
Mission and Vision
Mission Statement
Our mission is to partner with our students in their pursuit of their professional accounting qualifications by providing a conducive learning environment, delivering high quality tuition, recruiting exceptional lecturers and providing a network of support for students through interactions in a non-classroom environment.
Vision Statement
Our vision is to make accountability in the private and public sectors a norm in Nigeria.
---


Lance Kadiri
FOUNDER/CEO - TAXATION & FIN MGT
Mr Kadiri is the Founder/CEO
of Spearmans Institute of Accounting. He is a Fellow of the Association of Chartered Certified Accountants (ACCA). He is a practising accountant with 25 years experience in the industry. His area of specialization is Accounting and Taxation.
Mrs Divine Ogunwuyi (FCA)
DEAN OF STUDIES - ACCOUNTING
Mrs Ogunwuyi is a chartered accountant and entrepreneur. She is a Fellow of the Institute of Chartered Accountants Nigeria (ICAN). She has 15 years experience in the profession. Her area of specialization is Accounting.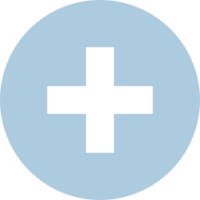 T Ogunleye - ACA
Lecturer